"Whether in a professional studio, in the hotel industry, for personal training, or at home: Training space is restricted and must be optimally utilised. This is now easily possible: with the Multi-Power Station from gym80. This multifunction device combines five classic training devices into one – and that's in professional quality too. The Multi-Power Station is the solution for all who want to get the best out of their existing training space. Thanks to its ultra-compact design, on a footprint of just 2.5 m² the Multi-Power Station combines one push, one pull, and one variable attachment station, as well as two double cables in just one device!
Please note that the illustrated Universal Bench is not included in the scope of delivery; it can be obtained separately
Height: 2415 mm
Width: 1055 mm
Length: 2545 mm 

Upper body
Core
Lower body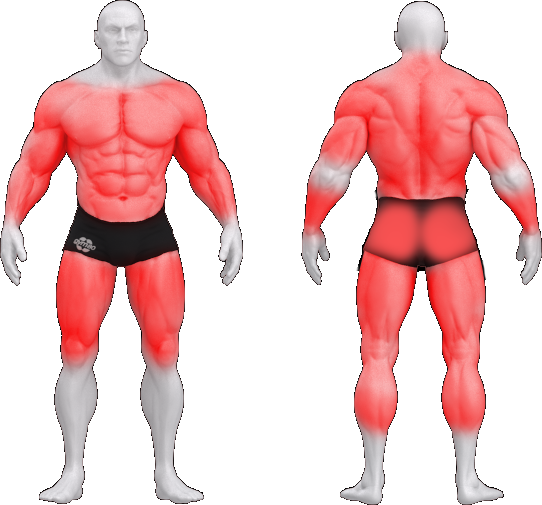 Our general terms of payment and delivery apply. These can be viewed at gym80.de.