The classic, compact Half Rack enhanced by a number of additional training options. Like the pull-up station, with two different grip options and pins for the use of elastic straps to progress every exercise. Top-quality, extremely stable half-rack in proven gym80 quality. Makes it possible to perform simple squat and bench press exercises safely and efficiently, as well as complex connected exercises. The height-adjustable safety arms provide safety for every exercise. The dumbbell storage is height-adjustable, and therefore the weight can be picked up and put down comfortably and safely. Three additional pins on each side make it possible to use elastic straps to increase the intensity and modify the loading curve. Two different pull-up grips enhance the training options.
In addition, there are storage options for bars and plates directly on the Half Rack. Olympia bar and plates not included in scope of delivery.
Height: 2305 mm
Width: 1407 mm
Length: 1761 mm 

Upper body
Core
Lower body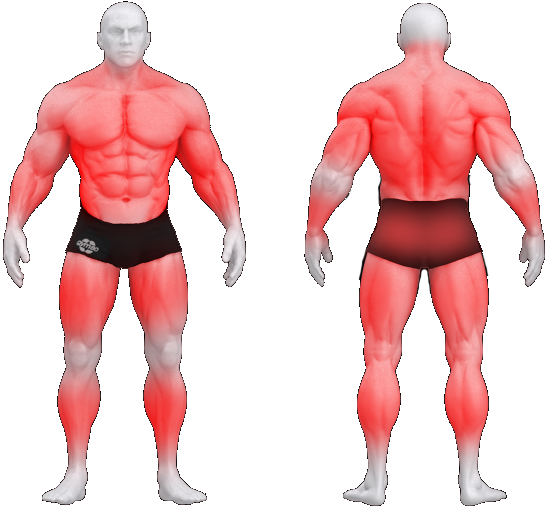 Our general terms of payment and delivery apply. These can be viewed at gym80.de.