In the Iron Qube XXL, more than 17 stations await the clients, including dip station, abdominal muscle station including wall ball, variable chin-up station, variable push-up unit, human flag, dumbbell rotation station, cables (2x), steppers (2x), monkey bars, chin-up grips, punch bag holder, wall ball station, 20 anchoring points for additional training devices, and storage for various accessories. With a surface area of 57 m², the Iron Qube XXL is the largest training station in the Qube series, and in return it provides space for 24 clients.
Olympic bar and punch bag not included.
Height: 2945 mm
Width: 5480 mm
Length: 10470 mm 

Upper body
Core
Lower body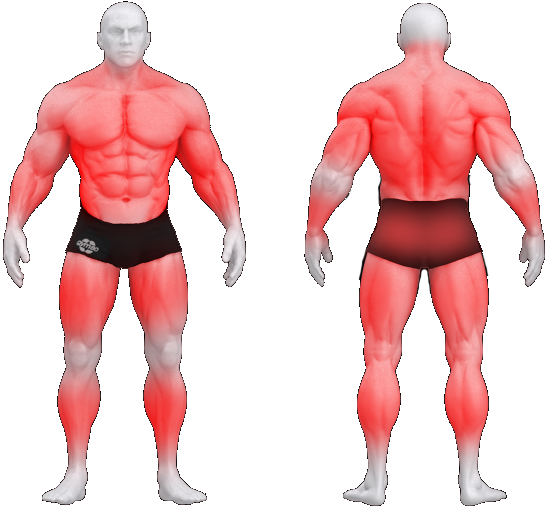 Our general terms of payment and delivery apply. These can be viewed at gym80.de.