4402 SHOULDER & CHEST PRESS
Gives you safe and efficient training of all types of muscles and muscle groups through a wide variety of exercises. Particular highlights are the two independently mounted training arms that enable correction of muscular dysbalances. Potential exercises include active whole-body stretches in a complex movement sequence, core, hip, knee and arm stretches, and one-arm and two-arm training. The two large handles guarantee optimum biomechanics at all times.
Height: 2274 mm
Width: 1251 mm
Length: 1770 mm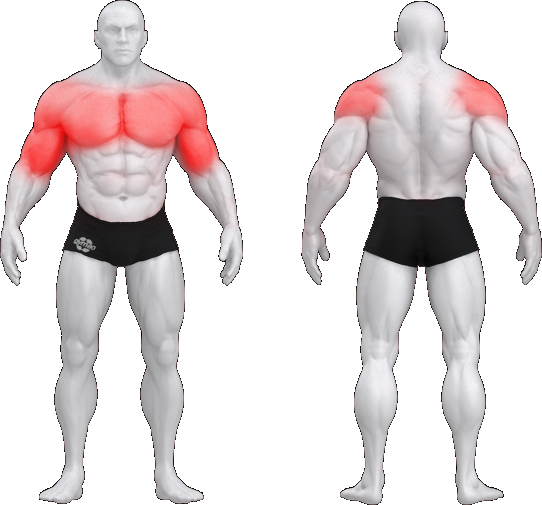 Our general terms of payment and delivery apply. These can be viewed at gym80.de.