Variety in pure culture". More than eleven stations await you, including dip station, abdominal muscle station including wall ball, variable chin-up station, variable push-up unit, dumbbell rotation station, cables, stepper, monkey bars, chin-up grips and bar, punch bag holder, 16 anchoring points for additional devices, and storage for various accessories. Space to train 16 people on only 40 m².
Punch bag not included.
Height: 2865 mm
Width: 5480 mm
Length: 7355 mm 

Upper body
Core
Lower body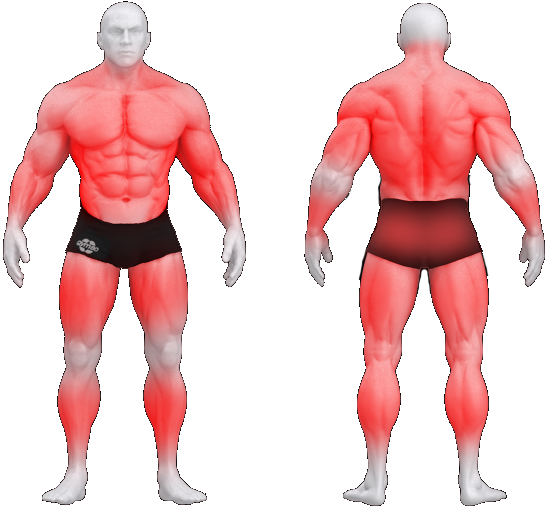 Our general terms of payment and delivery apply. These can be viewed at gym80.de.