The smallest version of the Iron Qube range impresses with its compact nature, without losing any of its versatility. More than nine stations await you, including abdominal muscle station, barbell rotation station, variable chin-up station, variable push-up, dip station, cables, stepper, monkey bars, chin-up bar, and twelve attachment points for additional training devices. Up to eight people can train simultaneously in a compact 10 m² area.
Olympic bar not included.
Height: 2595 mm
Width: 3010 mm
Length: 3595 mm 

Upper body
Core
Lower body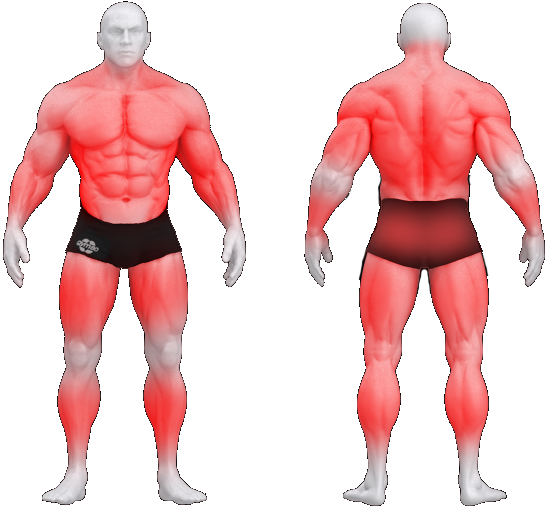 Our general terms of payment and delivery apply. These can be viewed at gym80.de.