The Glute Booster Rack is multifunctional and one of the most versatile and efficient machines on the market. The integrated Squat Rack features a pull-up bar and adjustable safety arms. For multiple attachment of elastic bands, the retaining pins on the side of the GBR can be used when performing barbell squats, for example. The bench is portable and adjustable in inclination. Storage options for barbell and weight plates.
In addition, the following exercises can also be performed on the GBR:
Barbell squat and variations (front squat, unilateral squat, elastic bands, etc.)
Lunges
Shoulder press with the barbell
Pull-ups and chin-ups
Deadlifts and variations with elastic bands
Hip thrusts
Reverse Hyperextensions
Height: 2255 mm
Width: 2035 mm
Length: 1550 mm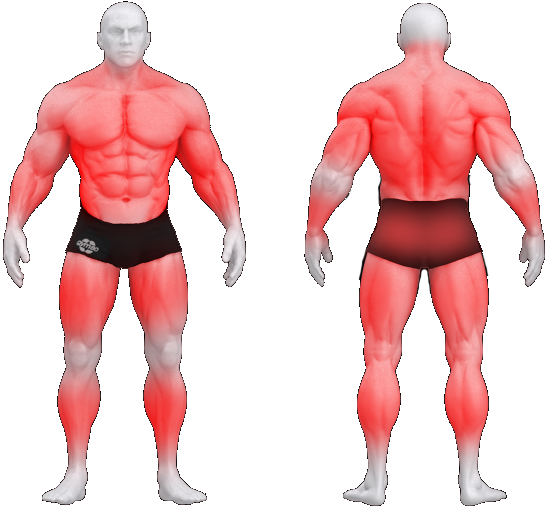 Our general terms of payment and delivery apply. These can be viewed at gym80.de.