The Sissy Squat is an extremely effective piece of equipment for power training, in order to isolate the quadriceps. Normally performed using the trainee's body weight, the PURE KRAFT Sissy Squat has holders for elastic straps for loading the highest standing position, and for increasing core activation.
Foot pads and contoured calf pads are easily adjusted to individual clients
Larger base provides increased stability during advanced exercises.
Height: 540 mm
Width: 740 mm
Length: 1000 mm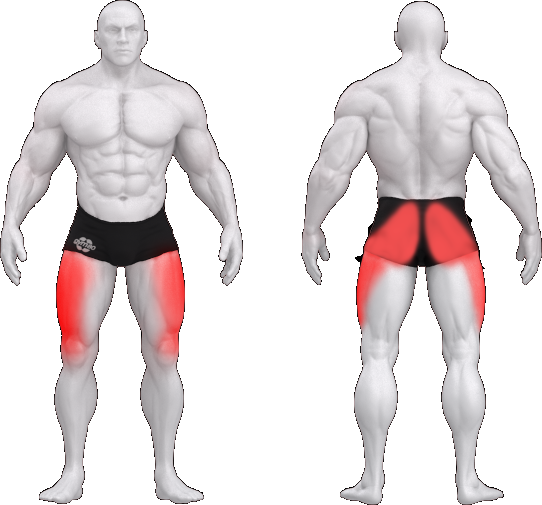 Our general terms of payment and delivery apply. These can be viewed at gym80.de.